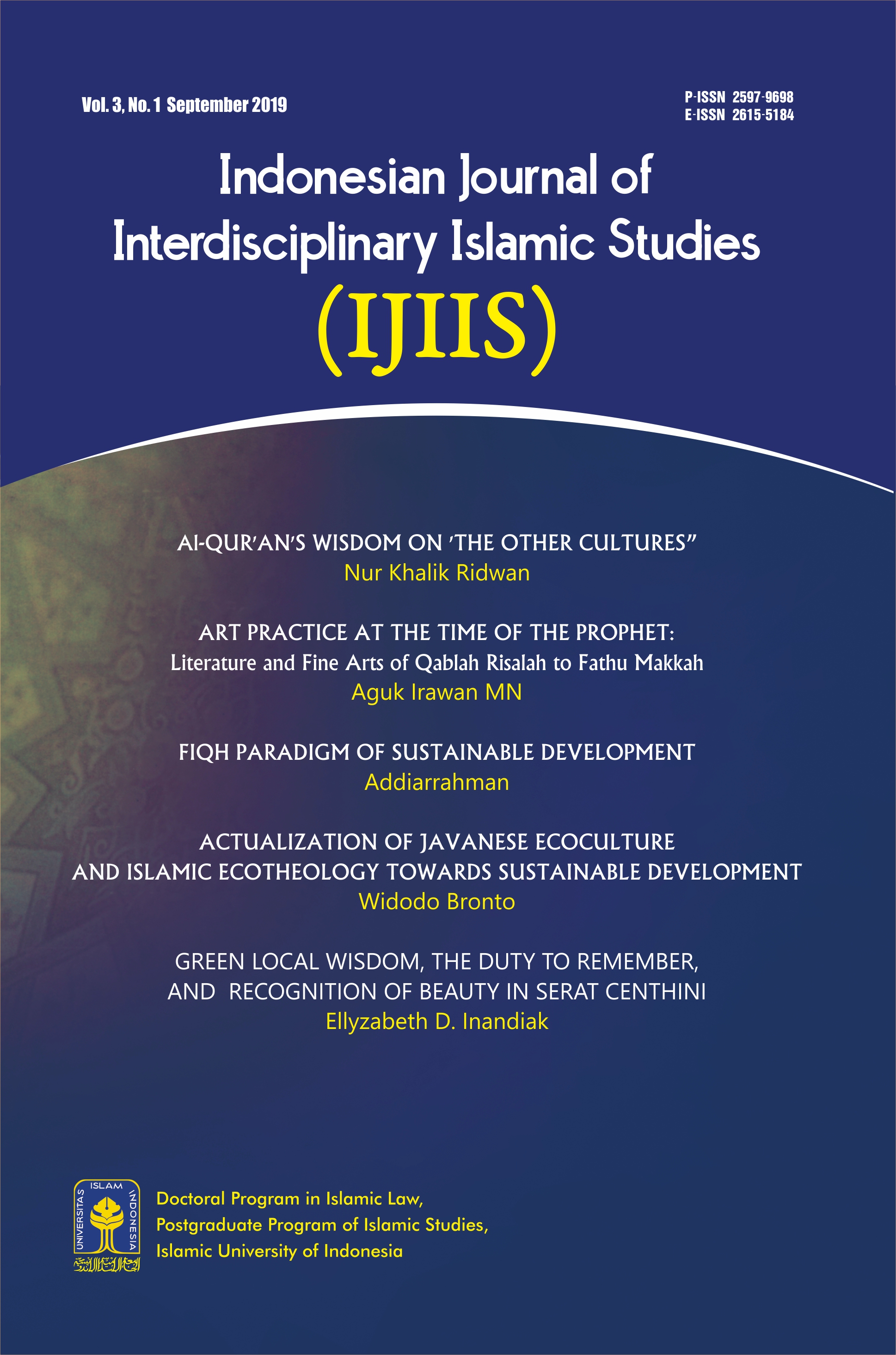 We are very pleased to present the Indonesian Journal of Interdisciplinary Studies (IJIIS) Volume 3, No. 1, 2019. This issue mainly consists of selected papers presented in a special seminar held by the Indonesian Journal of Interdisciplinary Islamic Studies (IJIIS) on "Fiqh of Culture: Texts, Locality and Globality" later this year.
The first article by Nur Khaliq Ridwan discusses the Qur'anic perspective on the other culture as the normative foundation for Muslims in dealing with diversity and differences. The second article by
Aguk Irawan NM then looks at the historical practice of art in the time of Prophet to show the early empirical Islamic response to literature and fine arts. Following this, Addiarrahman's article discusses the
urgency of new fiqh paradigm in supporting sustainable development. This is followed by Widodo Brontowitono's article on the actualization of the Javanese ecoculture and Islamic eco-theology as one of possible efforts toward sustainable development. In the fifth article, Elizabeth Inandiak reveals some interesting messages in the famous Serat Centhini on green local culture, the duty to remember and recognition of beuaty. The last article by Azrial, Pipin Armita and Muh. Rizki then examines the tradition of Balimau Kasai in Kampar as an example of integration of Islamic values and local culture.
It is hoped that this publication will encourage further research and discussion on various issues concerning Islam and Muslim societies from various disciplinary backgrounds.
Published: September 20, 2019