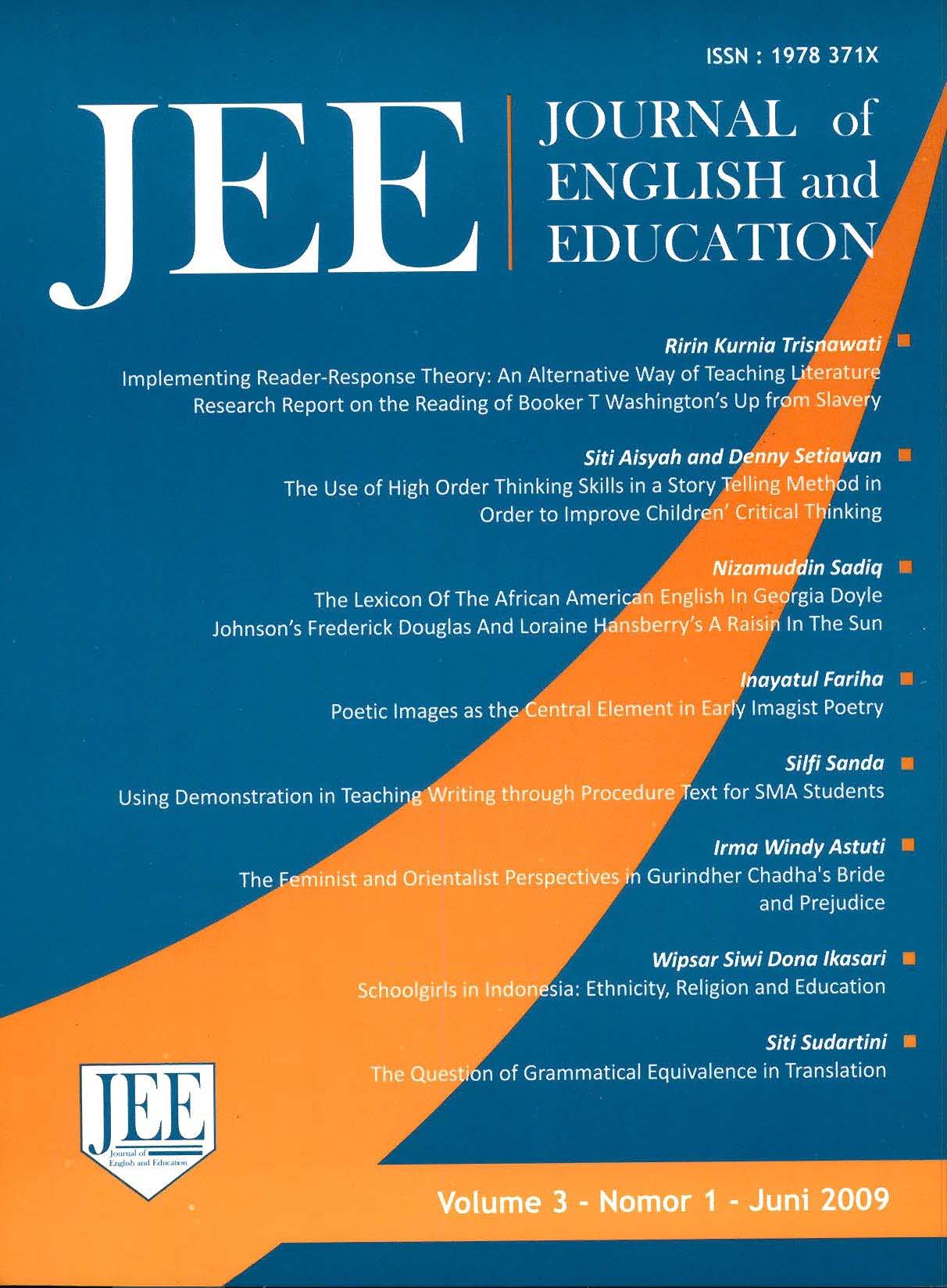 Greetings!!!
We contentedly present you the Journal of English and Education which is now in its third year. We are hopeful that our journey is getting better and better. The editor wishes that the journal will be beneficial to us all: those who are taking part in this journal and also our readers. We truly appreciate our colleagues who have contributed their papers and all of our readers for their critics and suggestion.
We know that life is not always at the top and so is the process of making this Journal. There're times when we were unsure and encountered difficulties, such as in collecting papers. Our journey also has its up and down moments, yet the important thing is that we are capable of learning from whatever we have gone through. Hence, we are truly grateful to all of the contributors for sending their papers to our Journal, and we continue to invite others who wish to share their articles through JEE.
At this point, we proudly introduce our fifth edition of JEE (Journal of English and Education). Please do explore something new and different, yet still in the core of English Education, Language and Literature. Suggestions, critics, and any constructive comments to better improve this journal will always be accepted.
Published: October 7, 2016