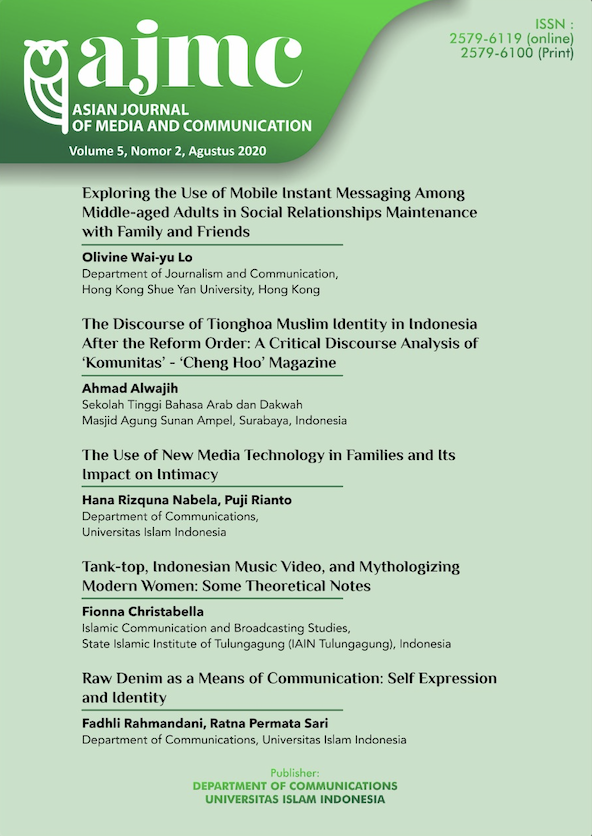 Sorry, we're under system upgrading since 18-31 March 2022. Further information click here.
======================
Asian Journal of Media and Communication (AJMC) is an international, peer-reviewed, and interdisciplinary journal devoted to the study of media and communication with Asian focuses and perspectives. The journal housed editorially at Communication Department, Universitas Islam Indonesia (UII). We aim to promote and disseminate high-quality scholarships on media and communication studies, both empirical and theoretical, in and on the Asia-Pacific region and among Asian communities worldwide.
AJMC is indexed in Index Copernicus International, Google Scholar, Garuda, One Search Indonesia, ROAD (Directory of Open Access Scholarly Resources), and a member of Crossref.
Volume 5, Number 1, 2021
Volume 5, Number : 1
April 25, 2021
Current Issue
Vol. 5 No. 2 (2021): Volume 5, Number 2, 2021
Published: December 30, 2021
View All Issues