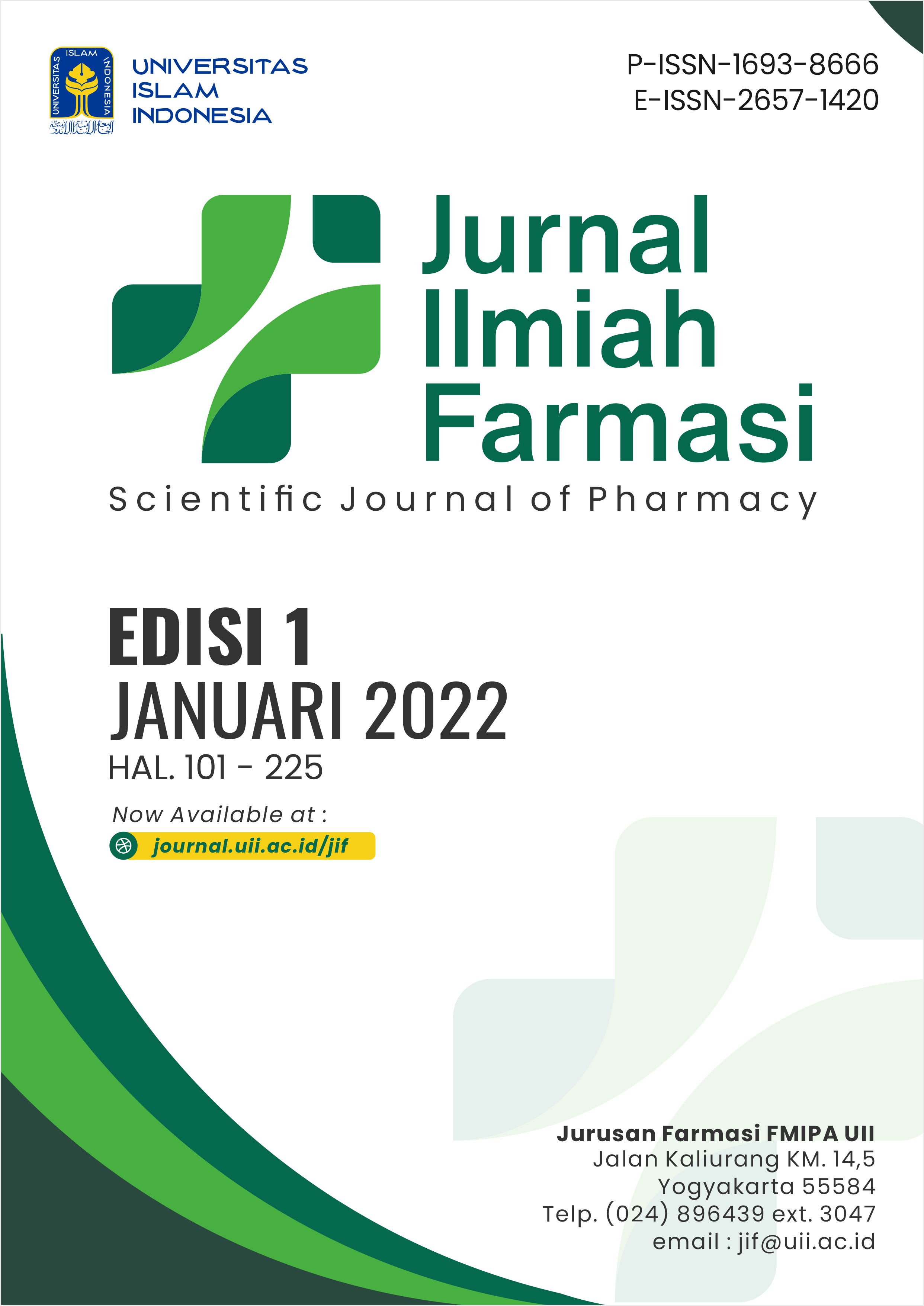 Journal Description
Jurnal Ilmiah Farmasi (JIF) is a peer-reviewed biannual journal managed by the Pharmacy Study Program of Universitas Islam Indonesia. This journal is designed as a place of dissemination original article and/or article review. This journal publishes research on a detailed variety of topics in pharmacy including pharmaceutical science and technology as well as biomedical science, clinical pharmacy and community pharmacy.
As a forum for ideas and information discussions between researchers, academics, and practitioners, this journal is expected to be able to support and initiate the latest studies in pharmacy. 
The research results reported in this journal will hopefully contribute to the development of pharmaceutical science as well as health science.
This journal has been established since 2004 as Jurnal Ilmiah Farmasi (Print ISSN 1693-8666, Online ISSN 2657-1420).
We are pleased to announce that the Jurnal Ilmiah Farmasi (JIF) has been accredited by Ministry of Research, Technology and Higher Education of the Republic Indonesia with Decree No. 36/E/KPT/2019. JIF was accepted at the S3 level in SINTA (Science and Technology Index). Articles published in the journal will be more visible and will most likely receive a higher citation.