Portal Jurnal Universitas Islam Indonesia adalah sistem manajemen jurnal elektronik yang dipublikasikan oleh Universitas Islam Indonesia.
Dikelola berdasarkan Sistem Akreditasi Jurnal Kemristekdikti ARJUNA (http://arjuna.ristekdikti.go.id) dan menjadi bagian dari Sitasi Jurnal dari Indonesian Science Index (Sinta) http://sinta.ristekdikti.go.id
Universitas Islam Indonesia sebagai penerbit jurnal online telah menjadi anggota DOAJ (Directory of Open Access Journals) dan sudah terindeks di BASE (Bielefeld Academic Search Engine).
Alamat OAI: http://journal.uii.ac.id/index.php/index/oai
A B C D E F G H I J K L M N O P Q R S T U V W X Y Z All
Economic Journal of Emerging Markets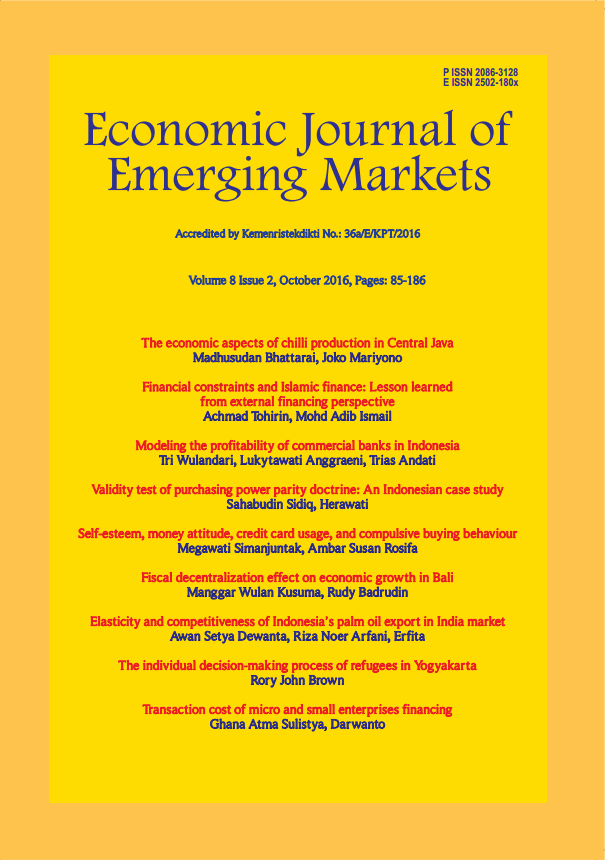 The Economic Journal of Emerging Markets (EJEM) is a peer-reviewed journal which provides a forum for scientific works pertaining to emerging market economies. Published every April and October, this journal welcomes original research papers on all aspects of economic development issues. The journal is fully open access for scholarly readers.
The journal was first published in 1993 as Jurnal Ekonomi (ISSN 0854-5723), which then changed to Jurnal Ekonomi Pembangunan (JEP) in 1996 (ISSN 1410-2641), and since 2009 has become Economic Journal of Emerging Markets (EJEM, ISSN 2502-180X). The journal is published by the Center for Economic Studies, Universitas Islam Indonesia, Yogyakarta, Indonesia in collaboration with The Indonesia Regional Science Association (IRSA). 
View Journal | Current Issue | Register
EKSAKTA: Jurnal Ilmu-ilmu MIPA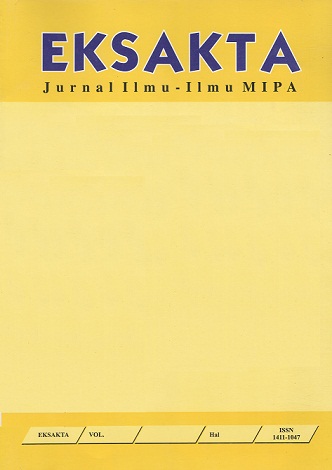 EKSAKTA: Jurnal Ilmu-Ilmu MIPA is an interdisciplinary journal with the scope of mathematics and natural sciences that is published by Fakultas MIPA Universitas Islam Indonesia.
All submitted papers should describe original, innovatory research, and modelling research indicating their basic idea for potential applications. The Journal particularly welcomes submissions that focus on the progress in the field of mathematics, statistics, chemistry, physics, biology and pharmaceutical sciences.
View Journal | Current Issue | Register
EL TARBAWI
el-Tarbawi adalah Jurnal yang memfokuskan diri pada eksplorasi dan kajian akademik, baik yang bersifat teoritis mapun empiris, mengenai berbagai isu dan aspek pendidikan Islam.
Jurnal ini diterbitkan dua kali dalam setahun oleh Program Studi Pendidikan Agama Islam. el-Tarbawi terdaftar dengan nomor cetak ISSN 1979-9985. 
(Klik di sini untuk arsip jurnal lengkap)