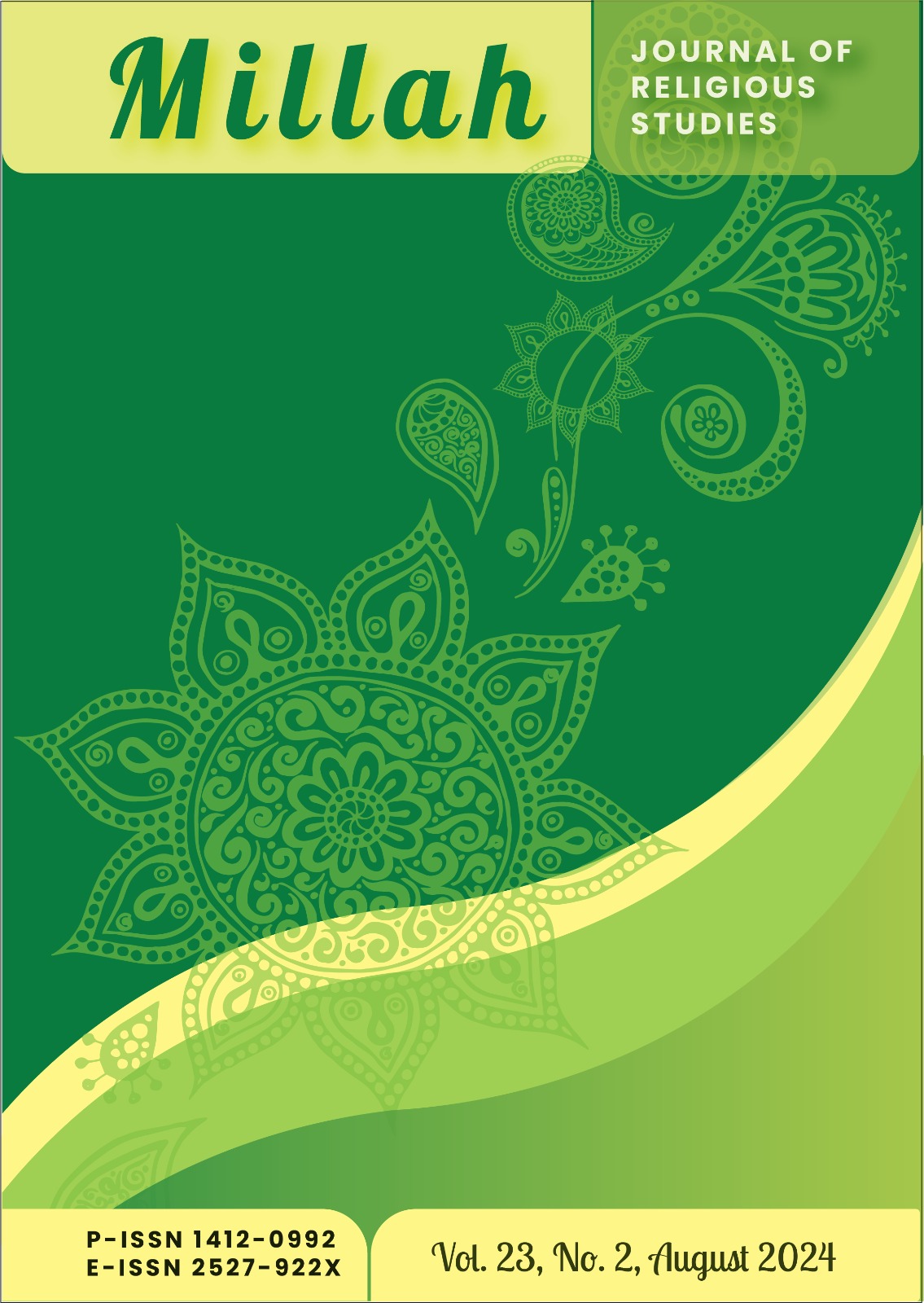 Journal Description
Millah (abstracted from Holy Qur'an Chapter Al-Hajj Verse 78) is published by Postgraduate Program Of Faculty Of Islamic Studies, Universitas Islam Indonesia as medium for communication and dissemination of academic research in Religious Studies. The journal is published biannually and was published for the first time in August 2001. The journal has been accredited Sinta 2 based on Keputusan Menteri Riset dan Teknologi/Kepala Badan Riset dan Inovasi Nasional Republik Indonesia Nomor 200/M/KPT/2020 Tentang Peringkat Akreditasi Jurnal Ilmiah Periode III Tahun 2020.
Millah: Jurnal Studi Agama is international double-blind peer-review journal focusing on religion studies.
The journal welcomes contribution in the following topics: Religion studies, Islamic law, Islamic jurisprudence, Islamic economics, Islamic education, Islamic finance, Islamic accounting, Islamic human resource management, other relevant Islamic studies.
Vol. VII, No. 2, Februari 2008 Aliran Sempalan Agama di Indonesia
Volume 7, Number : 2
February 28, 2008
Current Issue