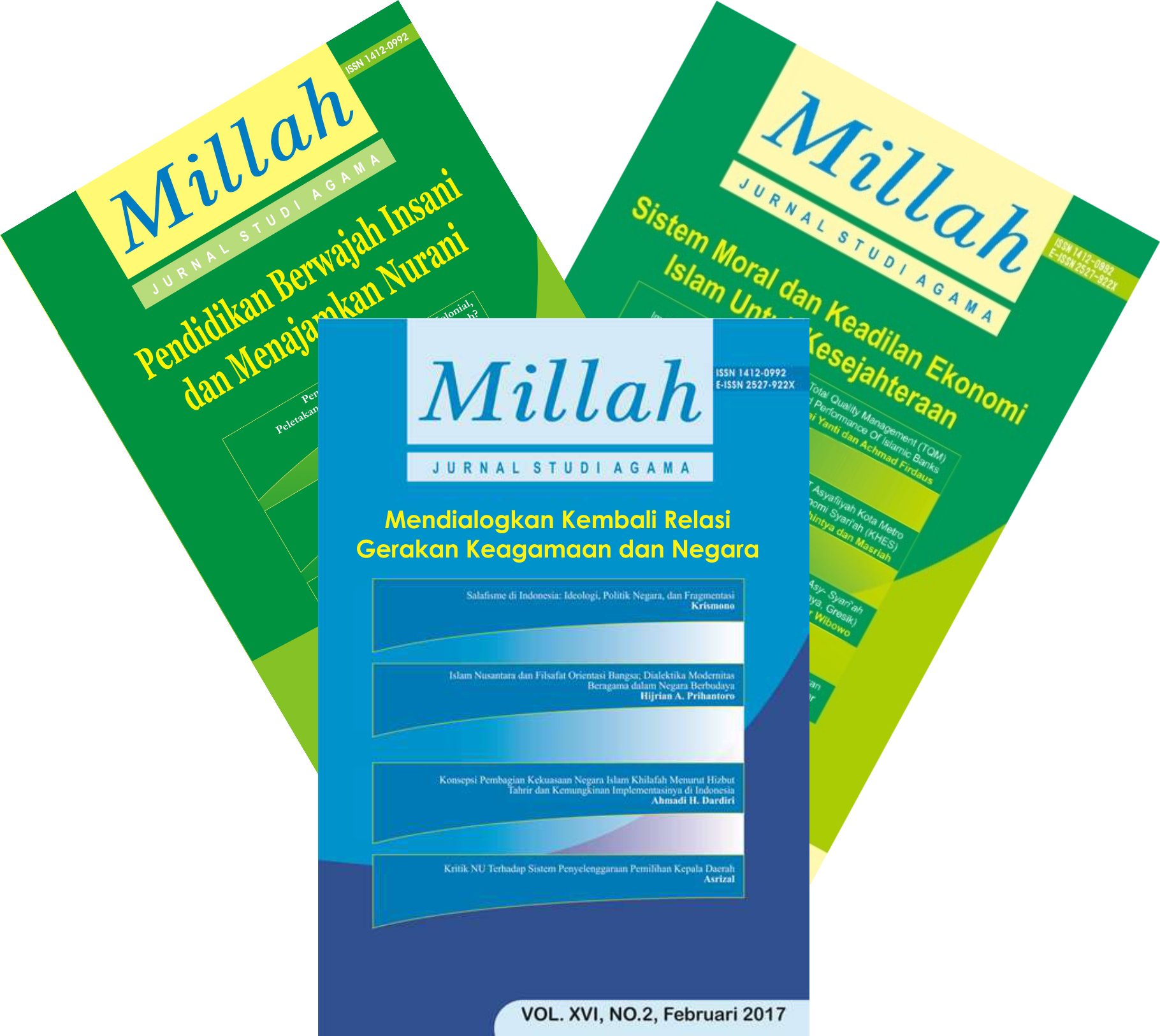 Millah (Abstracted From Holy Koran Chapter Al-Hajj Verse 78) Is Published By Postgraduate Program Of Faculty Of Islamic Studies, Universitas Islam Indonesia As Medium For Communication And Dissemination Of Academic Research In Religious Studies. The Journal Is Published Biannually And Was Published For The First Time In August 2001. The Journal Has Been Accredited Based On SK DIRJEN DIKTI KEMENDIKNAS RI NO 64a/DIKTI/Kep/2010
Millah: Jurnal Studi Agama is international double-blind peer-review journal focusing on religion studies.
The journal welcomes contribution in the following topics: Religion studies, Islamic law, Islamic jurisprudence, Islamic economics, Islamic education, Islamic finance, Islamic accounting, Islamic human resource management, other relevant Islamic studies.
Table of Contents
Islamic education
1-32

Article metrics

Abstract views : 1167
33-62

Article metrics

Abstract views : 585
63-88

Article metrics

Abstract views : 553
89-110

Article metrics

Abstract views : 594
111-134

Article metrics

Abstract views : 537
135-172

Article metrics

Abstract views : 546
173-194

Article metrics

Abstract views : 462