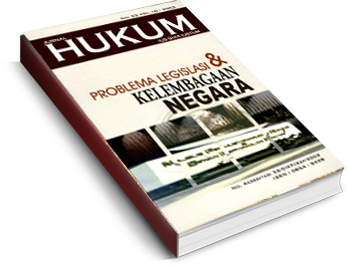 Bismillahirrahmanirrahim
Assalamu'alaikum Wr. Wb.
Kehidupan ketatanegaraan dalam Orde Reformasi di bawah Pemerintahan Megawati (1999-2004) mengalami perubahan yang begitu pesat. Hal in! dipicu oleh beberapa hal, diantaranya adalah dilakukannya deregulasi kebijakan di bidang legislasi dan kelembagaan negara yang responsif terhadap tuntutan aspirasi masyarakat. Ini ditunjukkan dengan diberlakukannya UU No. 22 Tahun 1999 tentang Otonomi Daerah, dimana masyarakat daerah memliiki hak untuk mengembangkan potensi daerahnya melalui Perda sebagai perangkat hukumnya.
Di satu sisi, langkah deregulasi kebijakan di atas dinilai cukup-prestislus. Karena, dllihat dari bidang legisiasi, banyak perubahan-perubahan yang dilakukan baik melalui langkah amandemen DUD 1945 dan Undang-undang crganik lainnya maupun pembaharuan peraturan perundang-undangan itu sendiri. Sedangkan dari bidang kelembagaan negara, bermula dari perubahan konteks peraturan perundang-undangan yang ada, kemudian membawa impiikasi terhadap pembentukan kelembagaan negara baru dan tatanannya secara sistemik ketatanegaraan.
Sementara di slsi lain, kebijakan-kebijakan baru dalam konteks sebuah slstem terkadang diikuti pergeseran-pergeseran yang menimbulkan Implikasl'hukum tertentu. Seperti, pergeseran dalam sistem hubungan kekuasaan negara di mana sebelumnya (UUD 1945 Lama) menganut distributlon/devision of powerd antara ketlga cabang kekuasaan primer negara (legisiatif, eksekutif, dan yudikatlf), kini setelah amandemen UUD 1945 menganut separation of power dan bicameral system. Dalam sistem demikian, di Pariemen hanya ada dua badan yaknl DPR dan DPD sedangkan MPR sudah dihapus. Di daerah, otonomisasi membawa implikasi eksklusivitas dalam memproduksl Perda-perda utamanya sejenis pungutan. Perda-perda yang semula dimaksudkan sebagai sarana pendapatan pajak dan retribusi daerah diselewengkan menjadi alat pemeras terhadap kelompok dunia usaha. Permasalahan lain yang muncui dari deregulasi kebijakan di atas adalah terjadinya anomali sistem dan over lappinging dualisme baik di antara produk peraturan perundang-undangan yang ada maupun organ dan atau fungsi dl antara kelembagaan negara tersebut.
Dalam Jurnal Hukum dengan tema Problema Legislasi dan Kelembagaan Negara kali Ini mencoba menyajikan beberapa artikel utama yang mengupas permasalahan mendasar di atas.
Semoga pembaca yang budiman dapat menambah wacana dan cakrawala berpikir bagi perbaikan sistem hukum dan ketatanegaraan Indonesia.
Wassalamu'alalkum Wr. Wb.
Redaksi
Published: June 3, 2016